Analytically strong visual designer with a passion for developing physical and digital user experiences for various contexts within entertainment, culture and science.
I regard myself as a 'versatile design generalist', knowledgeable about a wide range of tools. My greatest competencies pertain conceptualization, visual design and project management. But as I am experienced with several disciplines, I am able to contribute to many different aspects of a work process. My approach to design is experimental and pragmatic. I am very interested in cross-disciplinary work and believe that insights from different perspectives are needed in order to develop wholesome products and services.
My work involves designing and developing visual content for storyworlds, shaping the overall structure of an interactive experience by looking at "the greater picture" and figuring out what elements should be developed further to create the best possible experience.
When I am not involved in a project, I practice my skills within 2D/3D concept art, animation and coding, and go out in the world to indulge in new cultural experiences - learning while having fun. 
Feel free to contact me for future collaborations or questions at: ________ 
If the work is outside of my scope of capabilities, I have a network of game designers, programmers, artists, etc. I can put you in contact with.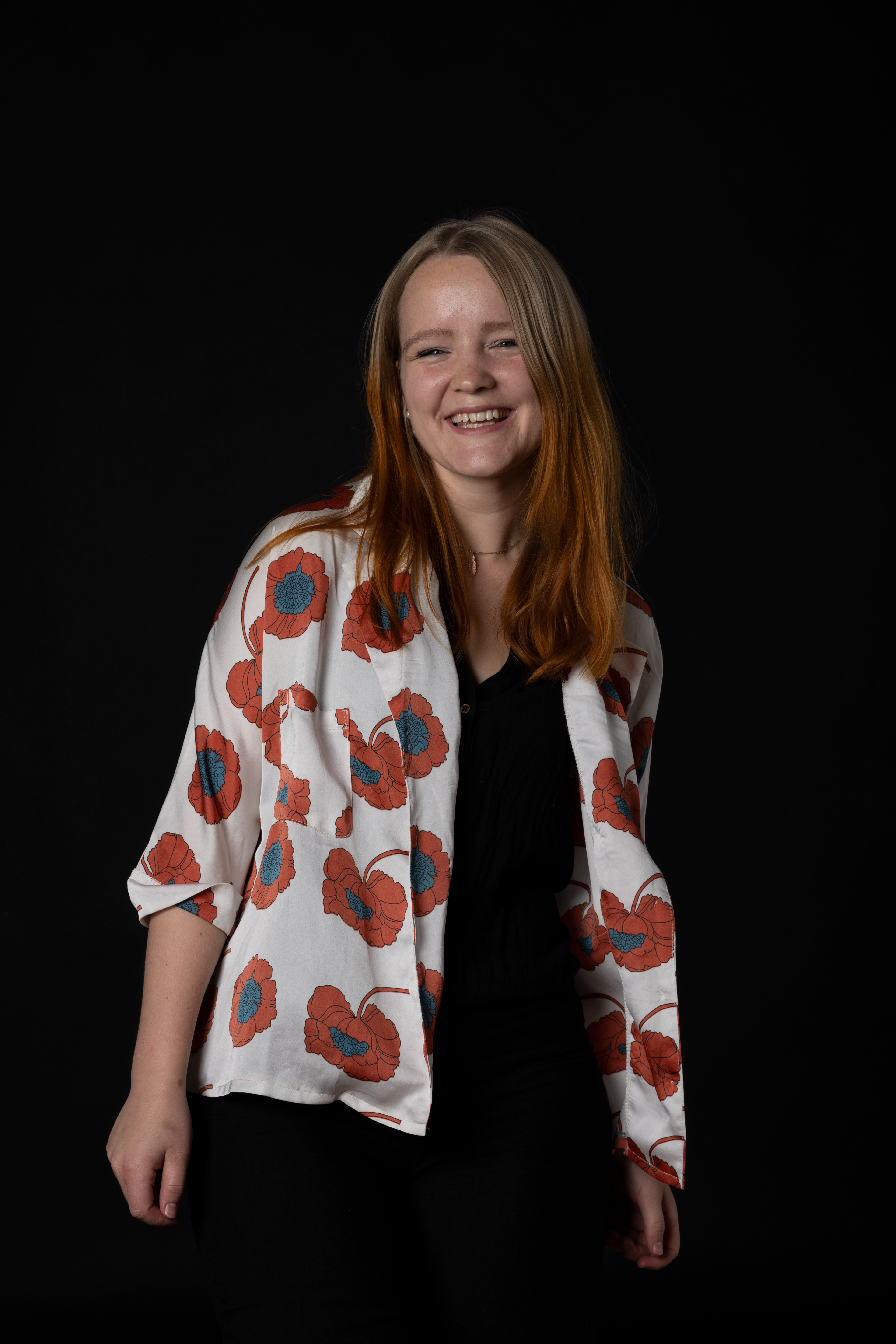 Masters of Arts (MA) Visual Game & Media Design
, Kunstakademiets Designskole (Kgl.A.), 1435 København 
Bachelor of Arts (BA), Spil- og Interaktionsdesign
, Kunstakademiets Designskole (Kgl.A.), 1435 København
2015 - 2017
Bachelor of Science (BSc), Medialogy
, Aalborg Universitet i København (AAU-Cph), 2450 København
(uafsluttet)
2021 - Summer
Museum employee
, Kongernes Jelling (Nationalmuseet), 7300 Jelling
Design Intern

, Kongernes Jelling (Nationalmuseet), 7300 Jelling
Student Ambassador,
FAOD, 2000 Frederiksberg
Various jobs such as souschef, clerk 
(Det Rene Brød, 2100, København)
, promoter
(Froosh, 2300 København),
  waitress, kitchen assistant 
(Café Mocc@, 4720, Præstø; Fjordkroen, 4733, Tappernøje)
and substitute teacher 
(Korskildeskollen, 4733, Tappernøje)